Posts » Blogocyberinternetified Christmas ornaments
Tired of the same old Christmas ornaments, year after year? Now you can freshen things up a bit (at least in cyberspace) with this new addition to the picture mixer: a personalized Christmas ornament with your choice of picture or words.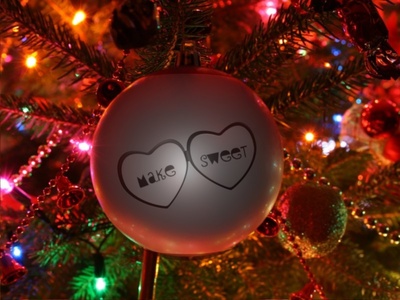 There's also an animated Christmas tree, but combining the subtle shading of small colored lights with the crude color palette limitations of GIF animations turns out to be not such a great idea...