Like the idea of making a generator but you don't know how to use Blender? You can get started with our Billboard Generator. This lets you take a picture that has a billboard in it, and project pictures or words onto its 3D surface just like any of the Picture Mixer designs.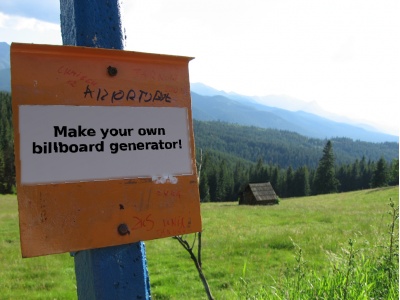 This is very much a work in progress. The main limitation is that it won't generate high-resolution results yet, just quick and dirty previews.
(update) High-resolution results are available now, with some imperfections.