Billboard animation
On MakeSweet, we've had lots of animations, and lots of billboards, but never a billboard animation. Until now!

Golden heart locket
We've updated our classic heart locket animation with a new golden look - give it a try!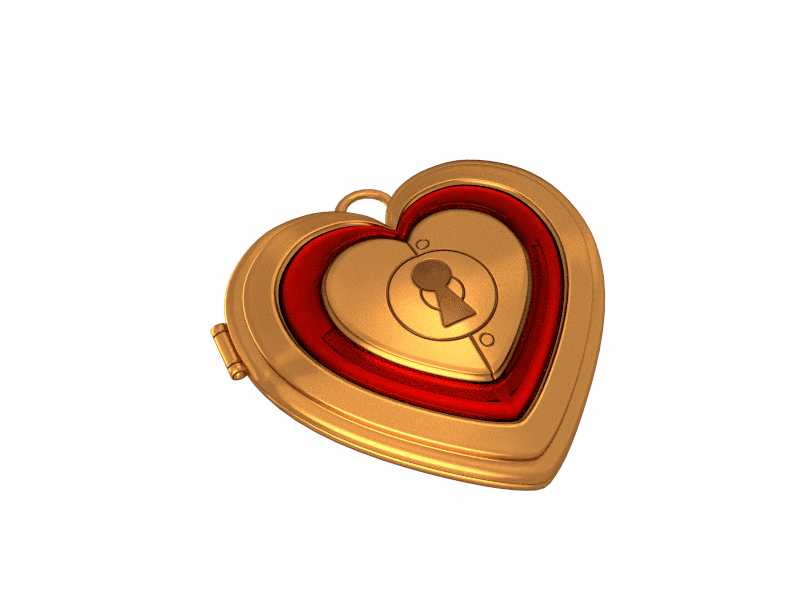 Valentine cake animation
We're cooking up a new animation in time for Valentine's day: a cake animation with your choice of picture or text. Bonus: you also control the label on a nearby bottle of wine. We've also plenty of designs from previous years - heart lockets, falling rings, butterfly wings, opening flowers, and more!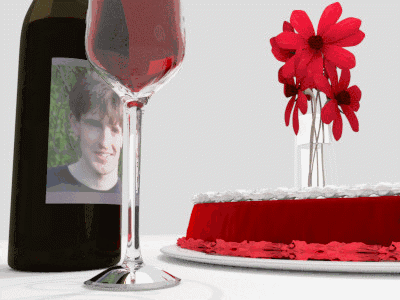 Happy New Year 2014!
Where will the new year lead you? Visualize the path you want to take with the 2014 generator.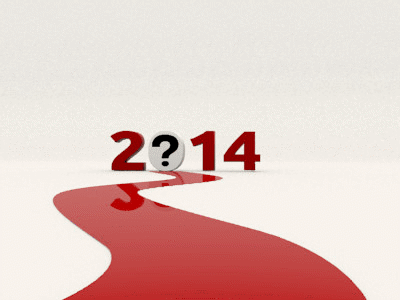 We're a bit late posting this generator since our own path for 2013 led us to a small farm in the middle of Ireland with very spotty internet. Sorry!
Towering over LA
Ever wanted to see the faces of your family towering over Los Angeles? Now you can, with the Hotel Figueroa generator.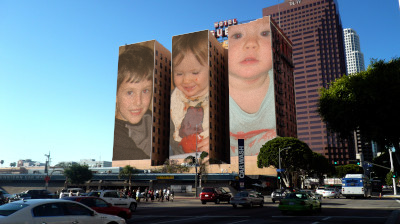 Better still, if you ever wanted to print a MakeSweet design, if you look just beneath the hotel picture you'll see options for RIDICULOUSLY HIGH resolution. Be prepared to zoom out a lot in your browser if you click there!