Posts » Build a better boat, in Blender
The BlenderArt magazine is a great resource for learning some of the deeper Blender mysteries in a task-oriented way. BlenderArt magazine issue #19 just came out, and it has a great tutorial on setting up a boat's rigging.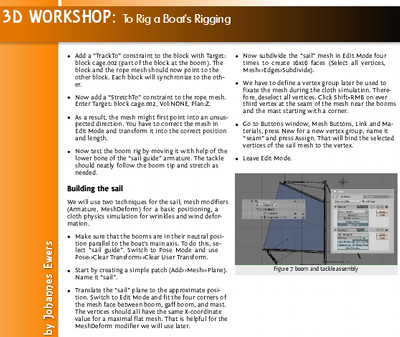 This would have been a big help for our sailboat animation generator! We could certainly make a lot of improvements now.