We've made a nice and cheesy pot-of-gold animation for Saint Patrick's day, coming up on March 17. Put a photo or text on the gold coins in a leprechaun's stash at the end of the rainbow: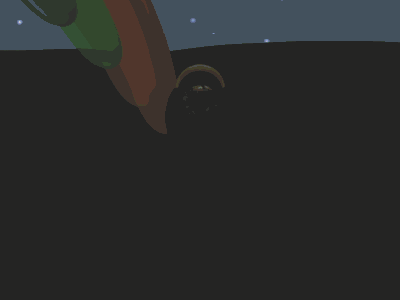 We've had a bit of internal disagreement about what the treasure in the pot should look like. Noemi thinks the rotating-glowing-globe looks silly. However, she admits that the number of leprechauns she's met in her lifetime is in the single digits, so I don't see how come she's this big expert on pots of gold all of a sudden.
However, if you also think the coin-ball is daft, you can instead float a picture on the surface of the Chicago River, dyed green for Paddy's day every year: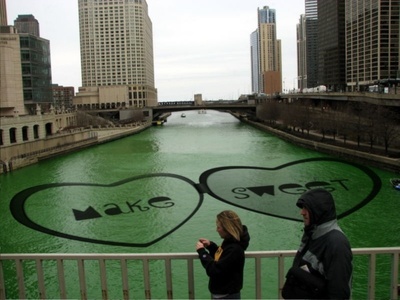 Enjoy!