We hope your new year is an animated one! This year has been a busy one for MakeSweet. From time to time, heavy traffic has forced us to limit generation of animations on our site. In 2010, that should be a thing of the past. For a preview of what is to come, see our New Year 2010 animation generator.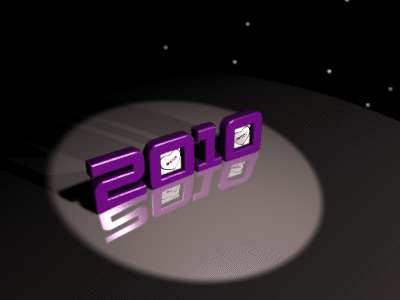 When you add your pictures or words to the animation, you'll find a new "movie" button. This creates a custom GIF animation that you can save on your computer. So far, so familiar. What is new is that all work is done on your computer, rather than ours. So we can keep this service free for all to use as they like, without bankrupting ourselves. And your photos never leave your computer, so you can be even more sure of your privacy.
And, for distributors of MakeSweet generators, this removes the last requirement for special server support. Now all you need to host a complete, stand-alone generator is a regular webserver. We'll be updating MakeSweet Live in the new year to reflect the new possibilities.
Happy New Year! (P.S For those that way inclined: our popular Christmas Ornament generator from last year is going strong).